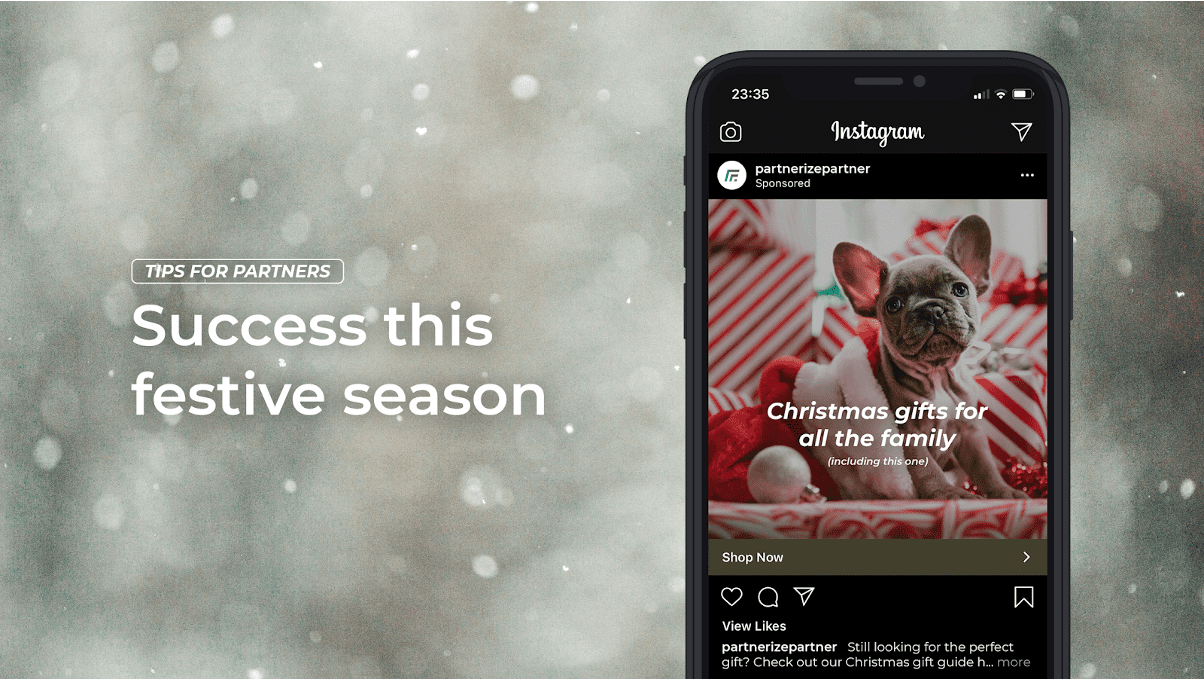 Consumer shopping behaviour is changing, and fast.
A second wave of COVID-19 for many countries has led to tighter restrictions being announced and many going into further lockdowns, forcing brands and retailers to pivot to more digital marketing strategies and initiatives to reach and engage their audience. This follows an already accelerated adoption of e-commerce for consumers due to the pandemic, for example older consumers are now more comfortable shopping online. Therefore creating a growing opportunity for brands and partners to capitalise on, leading to the biggest Q4 we have ever seen.
eMarketer forecasts US brick-and-mortar retail will decline 4.7% to $822.79 billion, while US retail eCommerce sales will jump 35.8% to $190.47 billion.
Although we somehow find ourselves halfway through the quarter (where has the time gone?!), there are still many key dates ahead of us for us to plan and execute, including Diwali, Thanksgiving, Black Friday, Cyber Monday, Free Shipping Day, Hanukkah, Christmas and New Year! 
Here are a few tips to think about, to see even more success from your partner programs this festive season:
Scroll-Stopping Creative
When using social media to build an audience and drive traffic to your website, it's easy for your content to get lost amongst the millions of other pieces, even more so this year. For that reason, I challenge you to think more creatively on how you create and share content on social media, to capture the attention of your audience making them stop in their tracks and pay attention. For example, you could explore sharing short video, high-quality imagery, interactive live videos and competitions.
Don't underestimate the power of video. Sometimes advertisers shy away from creating video content, as it can be more time consuming and costly, however according to Marketing Land 62% of people said they were more interested in a product after seeing it in a Facebook Story. Video content is now easier than ever to create, with many mobile devices now boasting more advanced cameras, and free and easy to use video editing software available. Something as simple as a 10-second video showcasing products can do the trick, to stop the scrolling social media user.
Stop sharing low-quality imagery and graphics. Using low-quality imagery and graphics can have a negative impact on audience experience, leading to a lower click-through rate. Lower image quality on small screens might also make it more difficult for your audience to understand what they're looking at due to size and/or it becoming blurred. I suggest you always follow the recommended sizes and ratios for each social platform. Don't be afraid to request lifestyle imagery or graphics from brands you're partnering with, this will also mean the brand is happy with the content and how it reflects them.
Don't forget to create and share social content that resonates with your audience, even if it's not a monetised or sponsored piece. For example, educational, thought-provoking, emotional, and funny content can lead to more engagement and shares. This further grows your online audience and pushes more consumers to your website.
Relevant and engaging content
It's more important than ever to write content that is relevant, to engage and lead consumers to purchase. In times where it's not as easy for consumers to head out to brick-and-mortar stores, they will be looking to digest content online that will allow them to easily find what they're looking for.
We all love a gift guide. I'm sure we can all think of someone that we struggle to buy gifts for. This is where gift guides come in, to inspire consumers and help navigate to find the perfect gift. This form of content can help increase click-through and conversion rates, engage with new audiences and convert last-minute shoppers! Gift guides also provide an opportunity for you as a partner, to work with many brands through one piece of content – further increasing your performance across multiple brands.
Trust is important, product reviews can help. When buying gifts, we want to know that the recipient is going to love it, and we can place our trust in the brand behind it. So another great content idea, to help consumers make purchasing decisions, is product reviews. Reviews provide shoppers with more information, so they truly understand the product and if it would make the perfect gift. When working with brands, you could ask for them to send you products, with the option to keep or return, making it even easier for you to produce reviews.
Festive season checklist:
Create content around key dates

Ask brands for high-quality imagery and graphics that you can use onsite and social

Stay active, sharing both monetised and non monetised content

Work with a diverse range of brands and retailers

Download

Partnerize Quicklink

, to make creating tracking links even easier

Send us your Q4 Opportunities, see how below
Q4 Opportunities
If you have additional opportunities available over the festive period, for brands and retailers to get involved with, let us know! We would love to help get the word out and share these with brands and retailers on the Partnerize platform.
You can submit your opportunities here.
—-
If you are not currently working with Partnerize, let's have a conversation! You can reach out to our Partner Growth team on partner.growth@partnerize.com. Or you can sign up for a Partnerize Partner Account here.